As seen on

Hear Spokester bicycle noisemaker in action
Miles & miles of fun
Tested to last for over two million cycles, Spokester keeps going. Don't waste your time replacing playing cards and clothespins, or jamming empty plastic bottles in your spokes and damaging your bike. Snap Spokester on for more NOISE than you know what to do with!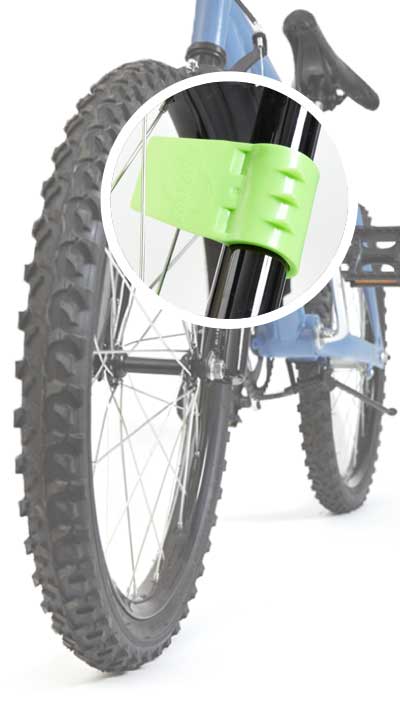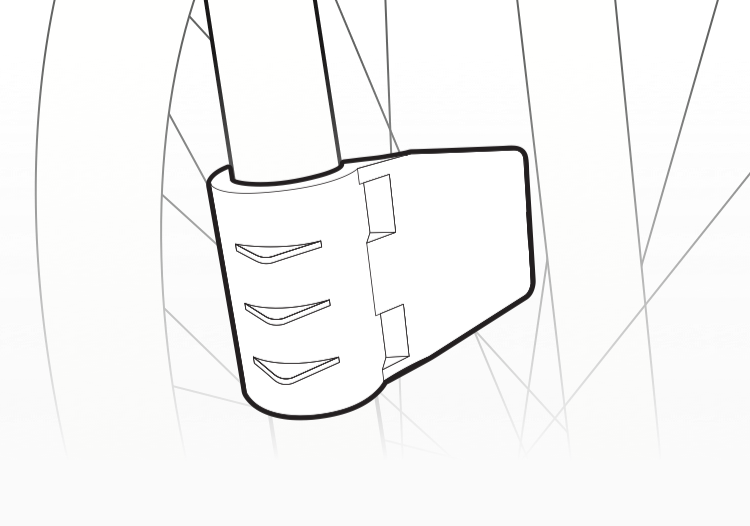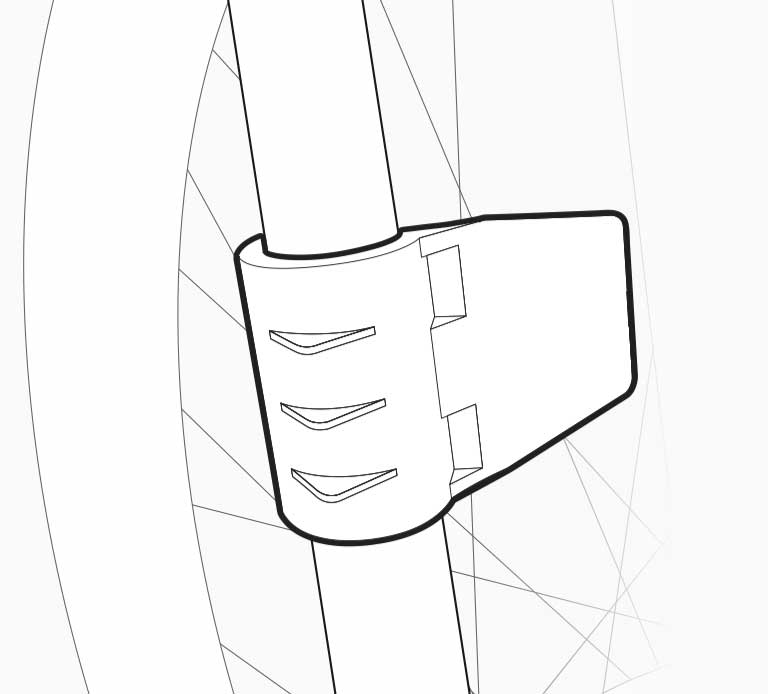 How does it work?
Spokester clips on to the front bike fork so that the paddle section faces inward. When the wheel spins, the spokes bump against it, making an engine sound!
Get your Spokesters now!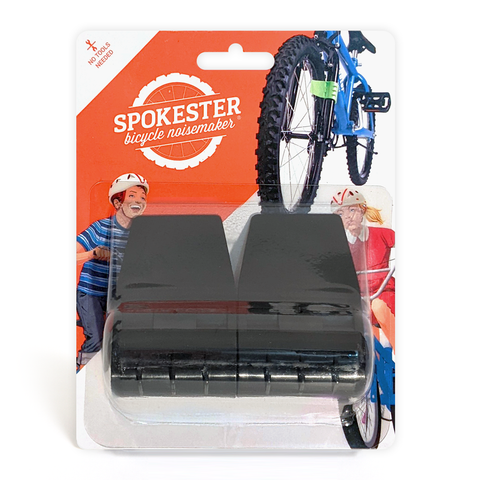 2 Pack (Black + Black)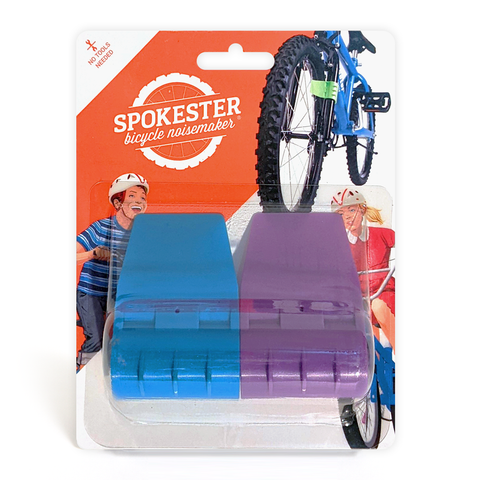 2 Pack (Blue + Purple)
2 Pack (Blue + Red)
5-pack of Spokesters
Black Spokester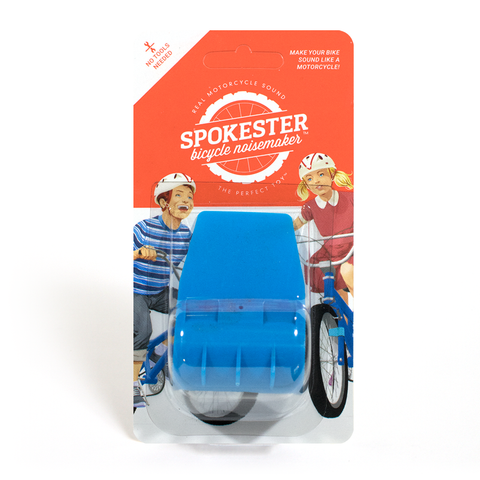 Blue Spokester
Roaring Reviews
Fast shipping, cool design. The Spokester is much louder than I expected. My 9-year old was lukewarm on the playing card idea I tried before getting him this. He is all grins now."
We got a new bike for our 9yr old and he needed this to just add to the new bike. He loves it... any boy loves noise! And we know where he is at all times hehehehe!"
Got this for my grandson as a stocking stuffer, and he really liked it. I remember way back when I was a kid, we used either a playing card or baseball card and a clothespin to hold it in place. This is just brilliant!"
My son has had this on his bike for about two weeks now and it is still going. It is really loud and he loves it. The kids were sticking plastic water bottles in their bike forks to make a motorcycle like sound. This is much more impressive."
My son loves his Spokester! He spends hours pretending he is a motorcycle cop.
Frequently Asked Questions
Will it fit my bike?

If it has circular forks, it'll fit. Spokester works great on BMX bikes, mountain bikes, kids' tricycles, balance bikes and road bikes.
How long does it last?

Spokester is tested to keep rumbling for over three hundred miles of continuous (24 hour, nonstop) use. That makes this gadget a lot sturdier than baseball cards!
How do I install it?

Spokester is easy to install. Just snap it on by hand and you're ready to ride! No tools are required. Show me.